THE ARTISAN ENCOUNTERS ART
The sculptor´s works of art and unique design objects are formed from a journey of experimentation and his research on the materials and their forms
Born in Rome in 1967, Simei´s knowledge of iron began with his artisan father. He specializes in contemporary design via his collaboration with international architectural practices. They see him involved notably in experimentation applied to new lines and materials.
He has worked closely with internationally renowned artists, with whom he created his first installations. The continuous artistic confrontation pushes Simei to deepen his research on metals rooted in the union between new and ancient techniques.
In 2004, he exhibited his work in an abandoned factory: large, 4-meter iron and wooden files. These elements are often to be found in the Roman sculptor´s symbolism and form a part of his working emblem that operates in harmony with the concept and its subject.
In 2007, he produced a permanent installation for the Ponte Milvio in Rome, curated by the Italian Department for Cultural Heritage. The iron hearts that supported the chains with the two love padlocks attached were remarkably successful and important enough to ensure two exhibitions on the theme of the heart. In 2010, the exhibition "flussi" (flows) at Casetta delle Civette, Museum of Villa Torlonia, in Rome came about after two years of experimentation.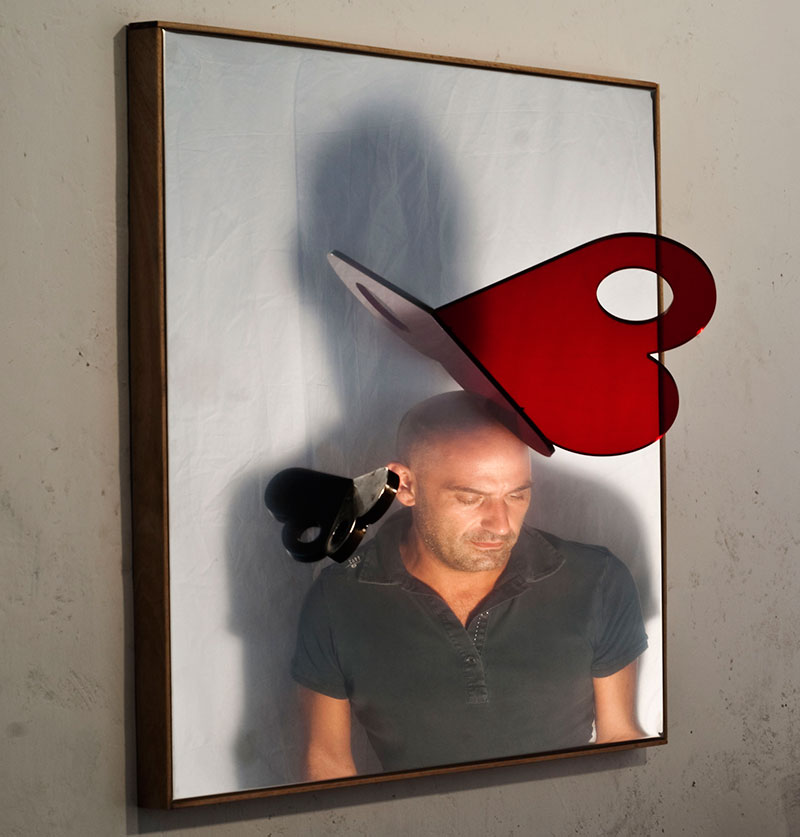 His works are present in many private collections as well as being exhibited at Palazzo Colonna and at the Niccolò Cusano University in Rome, at Palazzo Manganelli in Catania and at Villa Rovere in Correggio. He also participated in the International Biennial for Sculpture organized by the Region of Piedmont; he was awarded the Civita D'Antino Contemporary Art Prize in 2012. He has collaborated with the Galleria Mucciaccia and Pio Monti gallery in Rome. At the same time, he draws and creates unique pieces of furniture, iron and other natural materials, following a line that follows his artistic thought process.